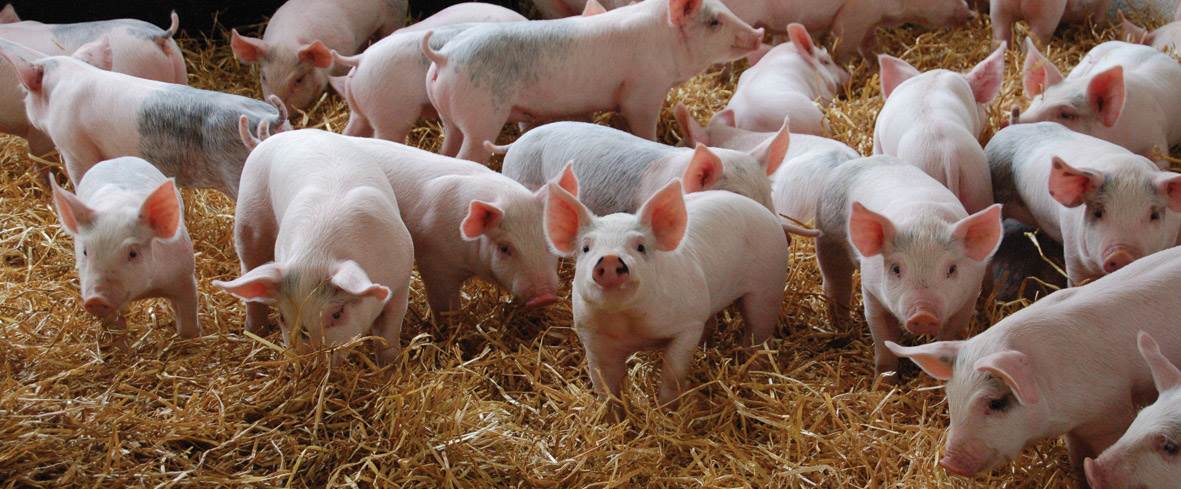 Welcome to the AHDB Pork Tail Biting WebHAT
The Tail Biting WebHAT (Web based Husbandry Advisory Tool) provides information about the key risks in pigs and practical suggestions to help reduce them on-farm.
It takes you through a series of steps, to repeat on an ongoing basis, to help you and your vet monitor and reduce the risks:
Record:

Record

early warning sign

s and any cases of tail biting

on your unit

.

The

W

ebHAT

has posters which summarise the early warning signs

to look for, along with template recording sheets available to download.
Assess:

Once you have identified any early warning signs, along with other risks,

use the

WebHAT

to

build a risk

assessment

report

specific to your farm.

Act:

Along with your vet, develop an action plan with timeframe

and

i

mplement

it

. The risk assessment report will provide suggestions on actions to take and there could be others your vet, team members or advisers can suggest

.

Review:

Check whether

your action plan

has had positive or negative impact.

Are there

minor changes to

make to the

plan?

Conduct

an

audit

to check whether actions are being maintained

such as straw levels

,

etc

.
A risk assessment can be done at any time and repeated as often as you wish but it will be most useful when you have to hand some records on how the pigs are behaving along with details of any management changes made and when.